India's Top 10 richest beggars of today
This content of the topic is based on the fact of India's 10 wealthy beggars who earns more than educated or professional peoples. They don't only earn money for their foods or living but have created a flow of income by begging as a business and buying their own flats and property which nearly cost in Lakhs…!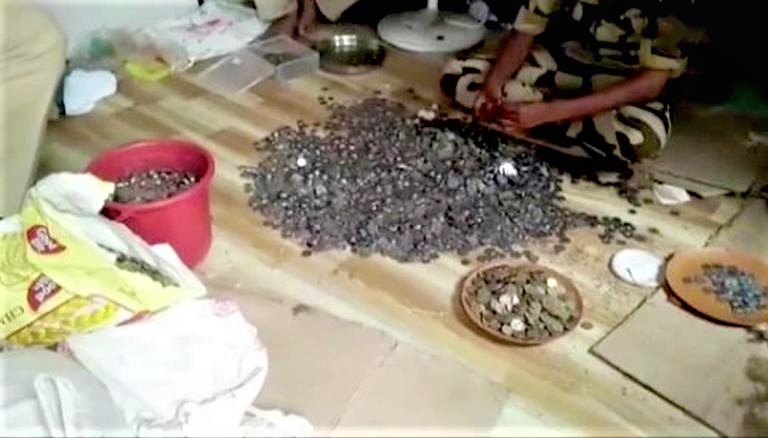 Below are the 10 richest beggars of India who earns more than we can expect.
1. Burj Chander Azad
A beggar who belongs to the well-known Bollywood city Mumbai has been a rich man. With high income earning was revealed when he was begging on the railway station and was killed accidentally by the train, then a group of policemen investigated about Burj Chander Azad and reaches to his home and found 1.5 Lakh rupees cash and 8 Lakh fixed deposit certificates were found.
2. Ram Bai
A lady beggar who resides in Andhra Pradesh had started begging from a young age and was known as the tag of the richest beggar. She dresses up so shabbily that nobody could mark her she was so rich. It came into the eye when one a fine day she was begging and suddenly her bag filled with money was robbed and the thief ran away. When she yelled for the police and thief was caught with her bag filled with lots of money as counted around Rs 80,000. Some people residing near Ram Bai say she has savings of around lakhs stored in her home.
3. Haji
An old beggar who belongs to a Mumbai city. His earning is around Rs 1500 – 2000 per day. And it is been said that due to his high earning a day he purchased one flat whose price is around more than 15 Lakhs. His family members are involved in the small business of embroidery with some co-workers of 14 people. His family member tried to convenience him to stop begging but Haji denied their words and says begging is a part of his hobby
4. Laxmi Das
A lady beggar with polio deficiency who belongs to the city of Kolkata. She started begging from a very young age and now it's been 50 years of her begging skills. Due to her polio deficiency caught in eyes of many people and feel pity for her. Just to show sympathy lots of people donate to her. Her monthly income is more than Rs 35,000. People think she would be having a Net worth of about more than 15 Lakh.
5. Sambaji Khale
A professional and intelligent beggar who was found begging in Mumbai. He says that his per day earning is approximate around Rs 15000- 2000 per day through his begging skills. He owned his assets of 1 land and two houses. And it's very shocking to know he also invests in the real estate business.
6. Malana Khan
Malana Khan is one of the talented and intelligent beggars. He traveled in his own auto and his timing for begging is around 8 – 9 pm. After this, he returns back home in his own auto. And his targeted area is just near a 5-star hotel where celebrates and high rich peoples arrive. He says his income is around Rs 2000-2500 per day. He owns a property asset of Rs 40 Lakh.
7. Sarvatiya Devi
An old lady who belongs to nearby Patna and begs in the Patna Junction. She says her earning per day is around Rs 3000 per day. And she also invests Rs 36 thousand years in life insurance plans for herself, so that she doesn't need to depend on anyone when at certain age she won't be able to beg.
8. Pappu Kumar
A young beggar who begs in the station of Patna and he is known as the world's richest beggar. He begs because due to an accident his one leg is amputated. But in today's time, he is owning a property of around Rs 1.25 Crores and gives loans to small businessmen.
9. Krishna Kumar Gite
A beggar who stays in Nalla Supara with an own room flat that cost around 7 Lakh. And he is begging for a long time and staying with his brother who acts as a manager of him and takes care of his property. And he pays his brother a monthly salary for the job role as manager of his property.
10. Bharat Jain
He is one of India's beggars known as the richest beggar in the whole entire world. And he stays and begs in Mayanagari that's in Mumbai. His monthly income is around 80,000 and owning assets Networth around Crores. Having two flats in Mumbai that cost around Rs. 80 Lakh but still he begs and is not interesting in working as he thinks begging could earn him a lot.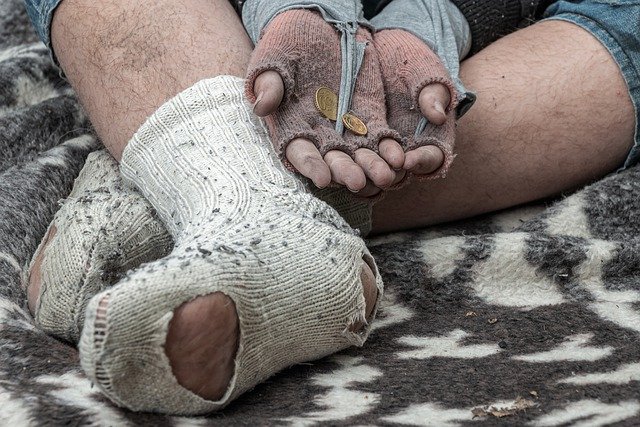 Conclusions
These are the topmost beggars of India whose income is more than a middle-class person. They have made this field of begging their professional source of Income. And it's really hard to believe the earning of their income. People who are known these facts are in a state of shock and unbelievable to hear the source of per monthly income of a beggar. A businessman is left far behind the way these beggars had made a record of earning a high income in India.
Which Indian beggar have earned in crores?
Pappu Kumar has an asset of 1.25 crores and he also gives loans to small businessmen and traders.